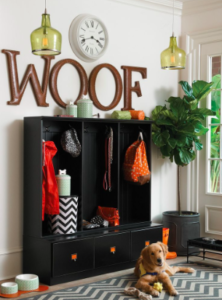 Designing a new room, or even an entire space, can be difficult, which is why inspiration is necessary to determine a vision and direction for any interior space. Inspiration can come from anything you find beautiful or meaningful, whether it is the outdoors, a painting, or a texture like velvet. We put together a few strategies to find your inspiration and begin the journey of designing your dream space:
Start with what you love. Do you love hiking, the beach, the smooth feel of velvet, the rich nature of red hues? Start here and run wild. Your home doesn't have to look like a forest because you decide you love hiking, but perhaps incorporate greenery, rich woods, and neutral colors. If you like velvet, find complement textures like smooth shiny metals and pale pinks for a feminine, romantic feel.
Pinterest is a great place to get lost in ideas of others. Also any household magazines will have plenty inspiration.
If you have an item you love, such as a pillow, rug, or throw, you can select items with corresponding colors, textures and pieces. One piece can build a room.
Thinking about practicality is another great way to begin. If you have dogs and they are central to your family, your mudroom entrance could be inspired by them with hooks for leashes and keys, an outdoor mat featuring your favorite breed, and paintings of your dogs. If you love coffee, make a coffee bar and include a metal sign that resembles the aesthetic of your favorite coffee shop. Notice what you love, both hobbies and passions.