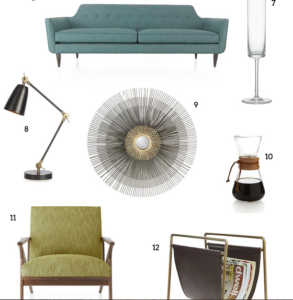 Wedding season is almost upon us, which means all the brides and grooms to-be's are planning their registry. Though many people think of china, silverware, and pots for their registry, nowadays, the modern registry is personalized to each couple's individual needs. If you need furniture, help paying for the honeymoon, or any fun activities, these items can still be included. We have a few furniture ideas that many couples may need as they combine spaces:
New bedroom suite: This is a space that should reflect both of you. It is also a good time to buy new sheets, comforters, and pillows.
Dining room table: A tiny two person table may be great for the two of you, but if you ever want to have dinner guests, a larger table is necessary. Some tables can even expand if you don't want a larger table taking up space.
Bar cart: Bar cart's are fun accessories and something you can both enjoy. Whiskey glasses and wine glasses are great adornments, along with your favorite books, cocktail mixes, and pictures.
New TV/Entertainment center: Football always looks better on a larger TV, so you might as well go ahead and register for your dream TV and entertainment center to support this new TV upgrade.
Any missing pieces: This is honestly a great time to ask for any missing pieces. Have you always wanted a bookshelf? Do you hate your side tables? You can register for these items, or register for cash to help purchase these items. Guests want to help new couple's complete their life together, so you might as well ask for what you truly want and need.